2018 Shanty Artist Call
Art Shanty Projects encourages artists of all stripes––We are currently seeking visual artists, musicians, installation artists, artists working in social practice, composers, architects, poets, scientists, dancer/choreographers, writers, builders, fisher-people, outdoors-people, puppeteers, set designers, vocalists, spoken word artists, craftspeople, storytellers, actors, playwrights, etc. interested in participating in the design and construction of ice fishing shanty-like structures, producing participatory projects, art, events and shows for the 2018 On-Ice Program. 
Shanty Requirements
Artists should take the following requirements into consideration when designing or developing an idea to submit a successful proposal. 
1. Environment. The design of the shanty should take the environment and weather conditions into consideration as these are the main obstacles on ice. The lake is very windy, which places incredible strain and wear on structures. Shanties must be built soundly out of durable materials.
The lake is a quiet place, consequently generators are not allowed at any time. If you require power, there are many options using solar power, deep cycle batteries and renewable methods for charging.
Project participants should leave only tracks on the lake.
2. Structure. Although there are virtually no building codes on the lake, any loose parts that come off the shanty, will be covered by snow and frozen, rendering it litter. Please consider both materials and methods when proposing a structure. The weight and size limit for shanties is 1,500 pounds, and 12'x12'. Accessibility is important to us in terms of structure design—doors should be at least 36" wide, there should be an entrance and an exit for ease of flow, and think about how people will get into your shanty—we encourage ramps.
3. Safety. Reflective material must be placed on all sides of the shanty for the safety of vehicles or snowmobiles traveling at night. No wood stoves are allowed as a heating source--you must rely on passive solar or a "Little Buddy" propane heater, or one like it that is UL or CE rated. Cars are not allowed to drive out onto Lake Harriet. ATVs are allowed on the ice, and may be used to transport a shanty onto the ice.
4. Mobility. The shanty must be easily movable to avoid freezing to the ice or, in cases of inclement weather where the ice becomes unstable, removed on short notice. Your shanty must be designed with 'skis', so that it doesn't sink into the ice, and so it's quick to move. Elaborate set-up is not recommended. Igloos or other structures that rest directly on the ice are not allowed.
5. Community. The On-Ice Program is intended to attract visitors of all ages and abilities. The structures should be attractive, exciting and/or interesting to visitors; enough to draw them 1,000 feet out onto a frozen lake surface in order to interact. Please consider community inclusion in the proposal and be sure structures and activities are appropriate for the audience.
Proposal Requirements
Art Shanty Projects requests a written proposal in three parts. 
Part I: Narrative
Tell us about the shanty you would like to create. What is it called? What interaction or activities will take place inside or around it? What will a visitor to the shanty see, hear, do, feel or learn?
Part II: Artistic Goals
Audience engagement is essential to the success of the experience for both the artist and the audience. What is the plan for audience interaction inside or around the shanty? How does the proposed shanty fit with the mission and artistic goals of the Art Shanty Projects? (see http://www.artshantyprojects.org/about/overview)
Part III: Feasibility
Address your ability to build and capacity to staff the project from 10am-4pm each weekend during the festival in January and February 2018. With the potential of thousands of visitors per day, how will the interactive aspect of your shanty accommodate the potential flow of traffic? Not only is this the first time Art Shanty Projects will be presented on a lake in Minneapolis, but Super Bowl LII is taking place in Minneapolis over the course of the On-Ice Program. We're expecting record crowds--how will your project handle the crowds, and engage them? Think about ways you can engage the audience both outside and inside the shanty—the outside of your shanty can be as engaging as the inside with activities, something to interact with, etc.
Tips:
1) Consider working in teams, there are many physical and logistical challenges that are much easier when working with others. We recommend teams of 4 or more.
2) Think realistically about staffing open hours for the shanty. The project lasts four weekends. Shanties are required to be open during public hours from 10am-4pm.
3) The lake sees intense winds; design your structure/programming to minimize the chance of materials falling off and being frozen into the ice.
4) Collaboration is the name of the game with the Art Shanty Projects. Please be realistic with your collaborators about who is doing what.
*This call is for shanty artists only; calls for performers and art actions will be made available in July 2017.
Project Proposal Images
Please include relevant visual supporting material (drawings of proposed shanty, links to video clips of performances) and any other materials that will help the jury understand your proposal. (Up to 5 files)
 Selection Criteria
All proposals will be reviewed by a panel of professional artists, curators, arts administrators and a representative from the Art Shanty Projects Board of Directors based on the following criteria:
Quality: Adherence to 

Art Shanty Projects 

mission and values

 with a sound plan for audience interaction. 

Design: Clear understanding of design / building requirements for shanties. Thoughtful consideration of design / adaptation to the elements for performances.
Feasibility: Evidence of capacity to successfully create and staff the project.
To Apply: Submit your proposal in this online submission form. Deadline is July 31, 2017.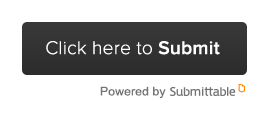 Questions about program proposals should be sent to program@artshantyprojects.org.