2018 Performers Call
Art Shanty Projects' 2018 On-Ice Program:
Art Shanty Projects is an artist driven temporary community exploring the ways in which public spaces can be used as a new and challenging artistic environments to expand notions of art.
For four weekends in January and February, the 2018 On-Ice Program will transform, Lake Harriet (Bde Unma), a frozen lake in Minnesota into a village of ice fishing shanty-like structures designed and built by artists. The project is free and open to the public on Saturdays and Sundays, from 10am to 4pm, January 20 - February 11, 2018.
For 2018, Art Shanty Projects is offering: 10-15 performing artist team stipends (up to $800 each), on-ice management and publicity.
Deadline for applications: 11:59pm CST - Saturday, September 30, 2017
Project Stipends:
Art Shanty Projects does its best to support artists fiscally and logistically with as many resources as available. Project stipends for the 2018 On-Ice Program are intended to offset the costs of artist's time to prepare and perform during designated time(s). The organization does not have additional travel stipends to offer out-of-state artists.
The total stipend amount for 2018 is up to $800 for performing artists and teams.
Eligibility Requirements:
Art Shanty Project strives to create open artistic interactions between non-artists and artists. There are no application fees or restrictions to encourage creative people of all types to apply.
All Proposals must be submitted electronically through https://artshantyprojects.submittable.com and will be reviewed by a panel of professional artists, curators, and representatives from the Art Shanty Projects advisory board.
Project Timeline:
-----2017-----
September 30    Deadline for receipt of performance proposals     
October    Artists selected & Contracts signed
Welcome meeting for Shanty and Performing Artists
November    Artist meetings and site visits, final artist statements due
December     Artist meetings and site visits, festival logistics and details
-----2018-----
January 6             Program Kick-Off Celebration at Soo Visual Arts
January 13             Installation of shanties on Lake Harriet
January 20 - February 11    2018 On-Ice Program, every Saturday - Sunday, 10am - 4pm
Performance Considerations:
Art Shanty Projects encourage performances to occur outdoors rather than inside shanties and to be as accessible as possible. If your idea requires an intimate indoor space, please describe it in your proposal. Please note that a proposal for a project to happen inside a specific shanty is subject to approval from the shanty artists. On-Ice Programming should occur on Saturdays and Sundays between 10am and 4pm.
1. Environment. Successful proposals will consider the unique environment of the shanty community and our host lake, will engage audiences, and be feasible overall.
2. Engagement. Details concerning the production of the performance and how your project engages participants in the event.
3. Logistics. Please include your preferred site location, time frame (a 30 minute dance; an 8 hour reading; a game played each weekend, etc), top three choices for days and times of the program, and any technical requirements to ensure the feasibility of your performance.
Proposals not selected for a stipend may be able to present their works without funding. All performing artists are required to submit a project proposal. Scheduling priority will be given to stipend winners.
---
Project Proposal
Art Shanty Projects requests that you submit a written Performance Proposal* in three parts. Please make certain to include details in the proposal speaking to the following requirements.
1. Narrative (Limit 1000 words): Tell us about the performance you would like to execute. What is it called? What interaction/activity will take place ? What will visitors and audience members see, hear, do, feel or learn?
2. Artistic Goals (Limit 300 words): How does your proposal fit into the mission of and artistic goals of the On-Ice Program? What is the plan for audience interaction?
3. Feasibility (Limit 300 words): Address your ability to complete the performance. With over 1000 visitors per day, how will the interactive aspect of your performance(s) accommodate potential audiences?
Tips:
1. Consider working in teams, there are many physical and logistical challenges that are much easier when working with others. Collaboration is valuable for a successful project, but artists should also be realistic about the vision they wish to accomplish.
2. Think realistically about your performance dates and times. The On-Ice Program takes place over 4 weekends in January and February. One weekend will be designated 'Youth & Families' weekend to cater to younger audiences and their handlers. There will also be one 'Accessibility' weekend where we will provide interpreters for visual and hearing impaired guests as well as specially designed kick-sleds to assist with mobility in ice. If your performance does/does not fit with these options, please note that in your proposal. (e.g. "This performance is especially meaningful for children" or "This idea would be a great subject for Accessibility weekend") Not only is this the first time Art Shanty Projects will be presented on a lake in Minneapolis, but Super Bowl LII is taking place in Minneapolis over the course of the On-Ice Program. We're expecting record crowds--how will your performance handle and engage them?
3. The lake sees intense winds; design your performance to minimize the chance of weather causing chaos.
*This call is for performing artists only. The call for shanty artists has been completed.
What We Fund:
This category is very broad: Dance, plays, arty sporting events, musical performances, temporary sculpture, puppet shows, artful haircuts, advice booths, and more.
What We Don't Fund: Any performance that isn't accessible to all visitors, or that involves selling anything or the exchange of legal currency.
---
Artistic Goals:
The On-Ice Program provides a unique opportunity for artists to interact with their audience, and vice versa, in an un-intimidating, non-gallery like environment. Artists can choose to work in a way that directly engages the audience or through more passive measures. The focus of this project is on both process and quality of artistic product:
• Artists creating projects that push themselves creatively and engage the audience.
• Project management providing a flexible structure to work, allowing for the development and realization of an artist's idea.
• Reverence for the lake environment and existing community while bringing a new use to a place that already has an established relationship with patrons.
• Artist-audience engagement as essential to the success of the experience.
To Apply: Submit your proposal in this online submission form. Deadline is September 30, 2017.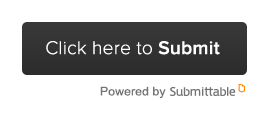 Questions about program proposals should be sent to program@artshantyprojects.org.